I just can't leave well-enough alone.  And if you share my passion for catching bass then that's a good thing for you.  I am a habitual tinkerer.  The premise is that there isn't such a thing as a lure that cannot be improved.  Spinnerbaits are analyzed and often modified.  Jigs skirts are tied up in custom patterns and then tweaked until they are right.  Crankbaits and topwater plugs are evaluated and adjusted.  As an 8-time Bassmaster Classic qualifier, this relentless pursuit of perfection results in more fish in the boat and an advantage over other anglers on the water.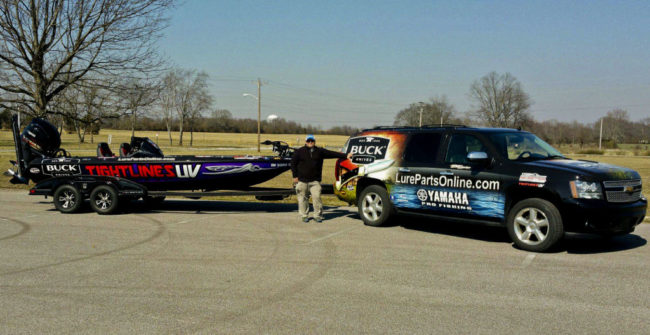 I would describe the obsession in my own words by saying "It is all about developing an arsenal of baits that I believe are the best suited for the conditions I will face.  My goal going into each Bassmaster tournament is to dial in to the feeding patterns and then throw the lures that have been hand-tuned for those situations.  I change, modify, tweak, and customize my gear constantly during practice to figure out what the fish are going to eat on tournament day."
I have come to rely on the unparalleled selection of lure making components at LurePartsOnline.com over the years to make the necessary adjustments to my lures.  I am now working with the LurePartsOnline.com staff to identify and stock all the necessary products and lure enhancements for dedicated bass anglers to gain the competitive advantage on the tournament trail. All bass anglers will benefit from this partnership.
LPO C.E.O. Ron Stevens said "Working with Bill makes perfect sense for LurePartsOnline.com.  Bill's obsession with tinkering, tweaking, and customizing baits has contributed significantly to his success.  As the world's leading supplier of tackle building supplies, we are proud to partner with him, and in this capacity, to help fuel his future accomplishments.  We are excited about his ideas for new products that only a professional like him can provide.  He travels the entire country and is in tune with the bass fishing environment. Bill spends hours on the water, talking with other pros, learning new techniques and developing lure modifications. As a result, we'll be able to offer the best possible selection of true and tested products to make your day on the water a success."
ABOUT LurePartsOnline.com
LurePartsOnline.com was established in 1992 with the goal to provide lure builders with the most complete selection of lure making supplies.  LurePartsOnline has grown to become one of the world's largest tackle-making ecommerce sites, and now includes a complete line of rod building supplies and fly tying materials in addition to the original lure making selections.  LurePartsOnline.com is a family business headquartered in Springfield, IL, owned and managed by brothers Ron and Jim Stevens.